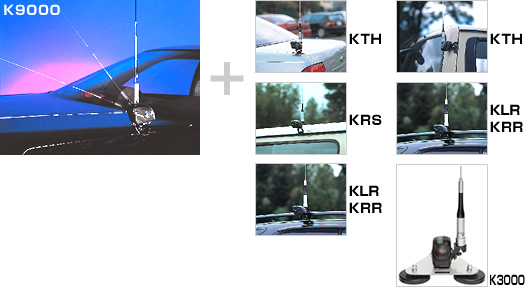 K9000: MOTOR DRIVE MOUNT BASE
Dimensions:W64×H66×D102 / Weight:440g
Operation Voltage:DC13.8V(10 to 16V) / Current consumed:0.95Amax(13.8V)
Operation speed:Approx.4sec.(from 0 to 90 degrees) / Operation angle:between 45 to 90 degrees / Driving torque:More than 40kg/cm
Max. antenna load:Less than 1.4m in total length,less than 350g
※The K9000 can not be used without appropriate installation bracket.